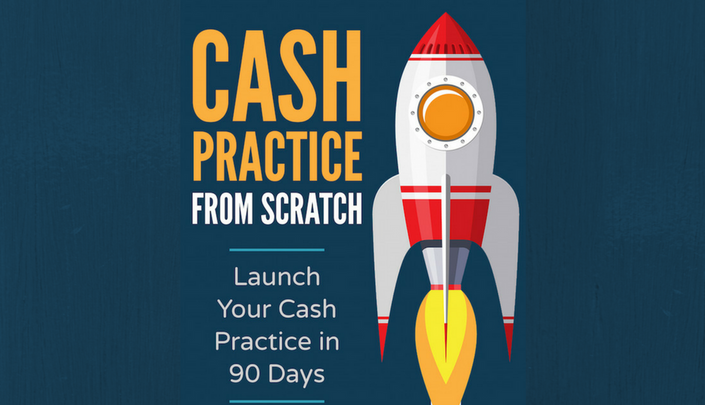 Cash Therapy Practice From Scratch
How To Launch A Cash Practice in 90 Days
THE CASH THERAPY PRACTICE FROM SCRATCH COURSE
Escape The Corporate Grind To Become Your Own Boss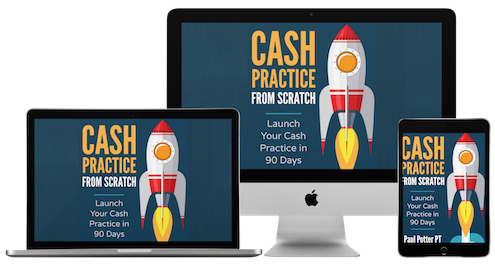 Are you looking for something different?
Are you sick and tired of more patients being crammed into your already packed schedule? Are you fed up with corporate leaders putting profit over people? If you do, you're not alone.
For many of us in healthcare, work has become a drain on our energies. It saps us physically, emotionally and spiritually. We want to do work that we're proud of but too often our jobs leave us exhausted and empty.
Wherever you are in your career journey, I can help you create a work life that reflects what's most important to you. Let me show you an alternative to keeping your head down and working hard just to make ends meet.
Do therapy that you love
If you've dreamed about owning your practice but didn't know where to start. The Cash Practice From Scratch Course (CPS) is a simple way to explore your options. It will show you how to start your own business with the least amount of risk and cost.
Let's be honest, building a successful business isn't easy. But you'll never know for sure until you try.
This course will teach, inspire, and guide you every step of the way to launch your own business. With videos, personalized exercises and feedback, the CPS course will help you get started without overwhelming you.
You're invited to enroll and try out the lessons to see if the CPS course is a good fit for you. The course comes with a Risk-free 100% money back guarantee. (see below)
The Cash Practice From Scratch Course is Now Open
Here's what you'll get when you sign up for Cash Practice From Scratch:
A practice in a box-Only the essentials on getting your practice up and running – no fluff, no frills.

Action Plans- Doable steps in each lesson to make consistent progress towards being your own boss.

Help when you need it - Unlimited email support for 90 days.

Save money, save time and grow your practice.

Create a niche practice that your patients will talk about.

Attract ideal patients, charge your value, and enjoy your work.
"I feel like I learned a lot of useful information and made progress in working towards opening my own clinic. I thought the most valuable part of the course was helping to narrow my focus on a practice niche and interaction with other members of the course."
–Adam Welker PT, Arizona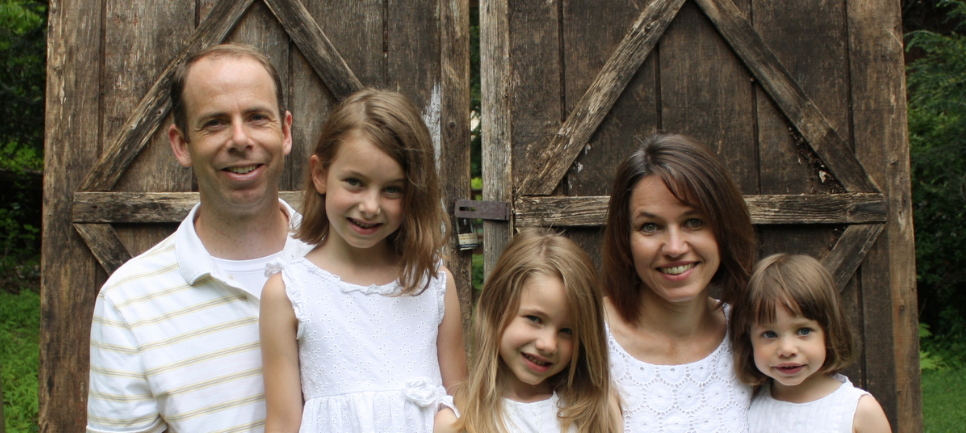 This could be you
I regularly have therapists ask me how to start their own practice, I immediately think of Tom Kruse. (not that Tom Cruise but the good-looking guy and family above)
Tom left a sizeable salary and ownership in the large group practice to pursue his calling to start his own clinic. At his old job, Tom was running on empty while trying to provide quality care, do his notes, and get home in time for family dinners. His work had lost its meaning and enjoyment.
With my help, Tom took a leap of faith to create the practice he always wanted. Tom now earns a good income and has the work-life balance that he desired.
"Paul was a major influence during the opening my private OT practice. When I began, I was unsure as to the best way to start. Paul's wisdom and humility were hugely beneficial to me. He asks the right questions that encourage clarity and direction. "
–Joyce Michaels OT, Wisconsin
Are you ready to make change happen?
Cash Practice from Scratch is more effective than a textbook, or an MBA. This comprehensive course gives you the opportunity to learn by doing, in the context of your own career. You'll be able to complete the lessons, download the homework then put your entrepreneurial ideas into practice without quitting your full-time job.
Cash Practice from Scratch will help you discover where your expertise and passion overlap with what your ideal clients will pay for.
You will set up simple business systems for scheduling, billing, and accounting to legally manage your startup.
You'll develop long-term relationships with clients and referral sources that will naturally produce word-of-mouth referrals for sustainable growth.
"I have known Paul Potter as a man constantly searching for knowledge and understanding and willing to share this newfound information with all who are around him. I also know Paul is a successful and innovative practice owner. He publishes an interesting and informative blog, stays up to date with all the newest social technologies, and continues to improve himself as a therapist and a professional."
– Steve W. Forbush Ph.D., PT, Arkansas
Enroll in the Course Now For Only $99

In This Exclusive Online Course, You'll Learn How To...
Leverage your passions, talents, and experience into a practice you'll wake up wanting to go to

Research target markets to find patients who need you and are willing to pay top dollar

Develop a niche around your unique expertise and passion to stand out from the competition

Validate your ideas and services to avoid starting a practice that won't pay the bills

Create a launch team who will help get your practice off the ground from day one

Set up business systems to keep things simple and legal

Deliver exceptional value for your first client and get paid for it

Leverage outstanding patient experiences to grow your practice without spending boatloads of money on marketing
The Advantages of a Cash Therapy Practice
Starting a cash practice allows you to learn first hand what services consumers are willing to pay for and ones they won't

You're no longer dependent on insurance middlemen or corporate bosses to tell what you're worth.

You don't have to spend thousands of hours and dollars learning how to get paid by insurance companies.

You're not at the mercy of insurance payment limits

You don't have to jump through a bunch of hoops to please referring doctors.

You can get started right away with minimal startup costs and earn an income helping people who trust you and pay you directly.
The good news is that you can pay for your this course by seeing just one or two patients!
"Paul Potter knows his stuff! He knows PT. (35 years in private practice) He knows private practice (contacts and interviews with leaders across the country). He knows the business. But what makes him "stand out" is his heart! He is truly interested in helping me succeed. Paul was so willing to help me get over the obstacles and encourage me along the way. "
– Carol Rosenau., PT, Nebraska
Is There A Money Back Guarantee?
Starting and managing a successful practice is not easy. It's not for the fainthearted. You have to be self-motivated, overcome obstacles and find a way to make it happen.
I want to be completely honest with you, no one can guarantee that your new practice is going to be a success. You must be willing to put in the work and stay with the process. There is no easy street to becoming your own boss.
However, I want you to be fully satisfied with the Cash Practice From Scratch Course. I'm confident if you put in the work, you'll get results.
But life happens and if at any point you discover you don't feel the same way, then I want you to have your money back.
In order to get your full refund you just need to do two things. Submit your finished homework through Module Three along with your request for a refund within 30 days. If you have any questions regarding the guarantee just email me at [email protected].
Bonuses

When you sign up for Cash Practice From Scratch, you'll receive a free Cash Practice From Scratch Companion Workbook. The companion workbook contains all the course exercises and resources in one location. This workbook will give you a place to record your progress and it's absolutely free.
You'll get the digital and audio versions of my book On Fire: Ignite Your Passion With A Cash Therapy Practice. On Fire will provide you background information and guidance on why now is the perfect time to start a cash practice.
You'll also receive absolutely free my interviews with cash practice pioneers Aaron Lebauer, Jarod Carter, Chad Madden and many more to put your practice startup on the fast track.
Enroll in the Course Now For Only $99

Here's what you'll get when you sign-up for the Cash Practice From Scratch:
6 Step-by-step modules with easy to implement lessons presented in 16 videos
Personal online assessment to identify exactly where you're at in the practice launch process and what you need to do next
A library of resources, training and "how to" shortcuts to get your practice off the ground in the shortest amount of time possible

Unlimited email support from me for 90 days. If need be we can jump on a quick phone call to help you stay on track.


Get started today!
Enroll in the Course Now For Only $99
Course Curriculum
The Time Is Now
Available in days
days after you enroll
Module One– Destination
Available in days
days after you enroll
Module Two– Mission Plan
Available in days
days after you enroll
Your Instructor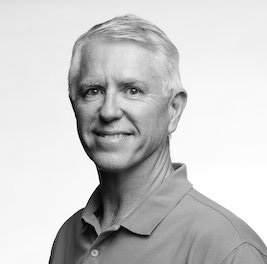 If you are like most therapists, you're already making enormous contributions at work, impacting many patients' lives. Like them, you're not satisfied with just being a good therapist.
You want work that provides you meaning and purpose. You also want a healthy work-life balance.
BUT THERE'S SOMETHING IN THE WAY, ISN'T THERE?
I've worked in physical therapy for nearly 40 years, owning my practice and caring for patients from all walks of life. I know what it's like to be on the patient treadmill and barely get my notes done.
I also know what it's like to hustle to make ends meet when I didn't have enough money to pay my bills.
For years, I struggled to juggle my career and my personal life–and not drop any balls, especially the important ones like family or my health
Now, my mission is to teach, mentor and equip today's therapy entrepreneurs to discover their calling at work and home. I help therapists build profitable practice–and one that feeds their souls.
"PAUL WAS THE FIRST PERSON TO ENCOURAGE ME TO START BUILDING MY OWN THERAPY PRACTICE. PAUL IS A MAN OF CHARACTER AND AN ENCOURAGER. WHEN HE WRITES ABOUT THERAPY, I LISTEN."

SARAH LYON, OT


I've been married to Anne, who is also a physical therapist, for thirty-six years. We have four daughters and two grandchildren. I'm still seeing patients, loving time with my lifelong sweetheart, running half marathons, and growing spiritually in the second half of life.
I've learned a lot from falling and from getting back up. Over the years I've discovered more of my true self and a way of doing more of what counts each day.
MAY I HELP YOU TOO?
Whether you're just starting out with a dream or you have a practice already, I'm here to share what I've learned with you. I strive to pay it forward by helping people like you gain focus, courage and wisdom on how to have a meaningful career.
I encourage you to take a step of faith to act upon what you feel called to do. I invite you to join me and the global movement of healers that are transforming patient's lives.
Frequently Asked Questions
Are there any refunds?
Starting a successful practice is not easy. You have to be self-motivated, overcome obstacles and find a way to make it happen. If you're not confident this is best time don't enroll in the course. However, if you've done the homework and the course isn't meeting your expectations I offer a 30-day money back guarantee.
How long is the course?
The course is self-paced and you will have lifetime access to the content. Plan on 5-10 hours per week to complete the homework. You will be guided step-by-step to set up a practice to see your first paying client in 90 days or less. Some students may take longer but student support ends after 3 months.
Is there any support?
For 90 days your enrollment includes: Unlimited student forum support Two 30-minute 1-1 coaching calls valued at $200 3 live interactive office hours for Q & A Accountability with student partners
How long do I have access to the course?
How does lifetime access sound? After enrolling, you have unlimited access to this course for as long as you like - across any and all devices you own. Student support is available for 90 days from the date you begin the course.
What if I'm working for someone else?
Whatever your day job, financial situation or area of expertise, CPS can help you maximize your earning potential and career fulfillment by starting your own business. Who says you have to quit your full-time job to start a business that capitalizes​ on your knowledge and skill. If you are good at what you do and you're passionate about helping people you can turn your expertise into a profitable side gig and keep your day job if you want.
What if I don't have a clear idea for my practice niche?
No problem at all! If you have zero ideas or a thousand, in CPS you'll learn how to visualize your ideal practice and ideal client based upon your passions and experience. You will learn how to validate your niche practice idea through market research. You'll refine your unique profitable service through relationships with your launch team.
Can I get one-on-one help if I get stuck?
Unlimited email support from me for 90 days. If need be we can jump on a quick phone call to help you stay on track. One-on-one coaching can be arranged at a discounted rate.
What does it cost?
The total investment you need to make for lifetime access to the Cash Practice From Scratch Course is only $367.
What if I have a question?
Email me at
[email protected]
or go to my website to sign up for a free strategy session.